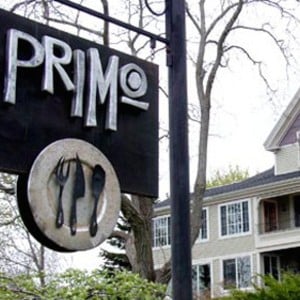 Come to Rockland, unpack your bags, and get ready to make the most of all midcoast Maine has to offer. Located about halfway between Portland and Acadia National Park, the small city of Rockland makes for the perfect base to explore all the nooks and crannies and hidden gems of Maine's coast.
Nowadays, Rockland, the Lobster Capital of the World, is about more than just the delicious crustacean. With museums and shops lining Main Street, you'll find yourself with plenty to do in town.
And of course when on vacation…
You Gotta Eat!
The Rockland area has over 90 restaurants, the most per capita than anywhere else in the country! And there is spectacular and memorable food on offer. You name it, we got it. Choose from sushi, Thai, seafood, Mexican, farm-to-table, pub food, food from James Beard award nominees and winners, fancy food, pizza joints, food trucks, hot dog stands, cafés, and diners. You will not go hungry.
Primo Restaurant, Café Miranda, Suzuki Sushi, and Long Grain in Camden are highly recommended (you'll need a reservation to snag a table). All are chef-owned and operated and when your meal is set before you, you'll know it has been sourced locally and thoughtfully.
And if you're coming to the Lobster Capital of the World, you may be looking for…
Lobster, Lobster, Lobster!
Get ready for lobster prepared in all ways and in all forms. Go traditional with a whole steamed lobster or maybe just the tail or better yet, splurge on the lazy lobster (all the hard work's already done for you). Consider lobster soup, lobster stew, or lobster bisque. Or you can have it in a salad, in a roll, in pasta or mac and cheese, on pizza, with butter, with mayonnaise, or with nothing at all. Because it's that good!
Our recommendation is to go hang at a local lobster shack and take in the ocean views while you dig into a fresh lobster dinner. Add a little butter and you'll be in heaven!
You Want Museums? We Got Museums!
Recently dubbed the Art Capital of Maine, Rockland is proud to be home to the Farnsworth Art Museum and the Center for Maine Contemporary Art (CMCA). Add over 25 art galleries nestled in storefronts on Main Street and several side streets, and you'll have a lot of art to check out.
The Farnsworth has an extensive and important American collection of art, including pieces from the famous Wyeth family. The CMCA is always working to display the provocative, the thought provoking, and the cutting-edge.
Love lighthouses? Head over to the Maine Lighthouse Museum just off Main Street. Antique cars, planes, and motorcycles more your thing? Then Owls Head Transportation Museum is a must. And even if it isn't your thing, you'll still be impressed with their spectacular collection.
Set Sail!
Rockland is perfectly situated to enjoy Penobscot Bay's world-class sailing. Spend a few hours on a schooner with a morning, an afternoon, or a beautiful sunset sail. Or maybe a few days skirting the islands on a historic windjammer is more your speed. Either way, you'll get to experience Maine's adventure and breathtaking scenery from the water.
Hiking, Kayaking, Bird Watching, Winter Sports
There's outdoor adventure on offer for everyone at every level. Midcoast Maine offers miles of groomed trails for hikes. Enjoy the beauty of the ocean or an inland lake from a kayak. Spectacular bird watching can be done from land or sea. And even in winter you can get out and enjoy the outdoors with downhill and cross-country skiing. Plus there's tobogganing, snowshoeing, and snowmobiling to try too.
Festivals Galore!
Rockland is known for being home to the world-famous Lobster Festival that takes place every year in early August. Come in mid-July and check out Blues Fest or mid-August for Maine Boat and Home Show. Close by in Camden, festivals happen year round with the Jazz in June Festival, the Camden Film Festival, the Camden Conference, and Winter Fest with the National Toboggan Championships.
Lighthouses
With 3500 miles of coast, it makes sense that Maine has 65 lighthouses. Start your lighthouse adventures at the Lighthouse Museum in downtown Rockland where you'll learn all about lighthouses and the men and women who did the keeping. Then head out to explore lighthouse locations at Owls Head, Marshall Point, Rockland Breakwater, Marshall Point, Whitehead Island, Tenants Harbor, Indian Island, and Curtis Island. Those are eight lighthouses all within 20 miles of Rockland for you to see.
Wineries, Distilleries, and Breweries
Around the midcoast area, you will find welcoming wineries ready to pour you a sample of wine grown and made on site. Local breweries are popping up everywhere and distilleries are crafting enough spirits to keep your spirit up.
So come drop anchor in Rockland and make the Rockland Talbot House your home. When you stay in this historic mansion, you'll enjoy luxurious rooms and amenities and only be a short walk to downtown restaurants and museums and just minutes away from exploring the coast's stunning sights and charming towns. Come stay with us and find out why Maine is so special.