Photo Gallery Tour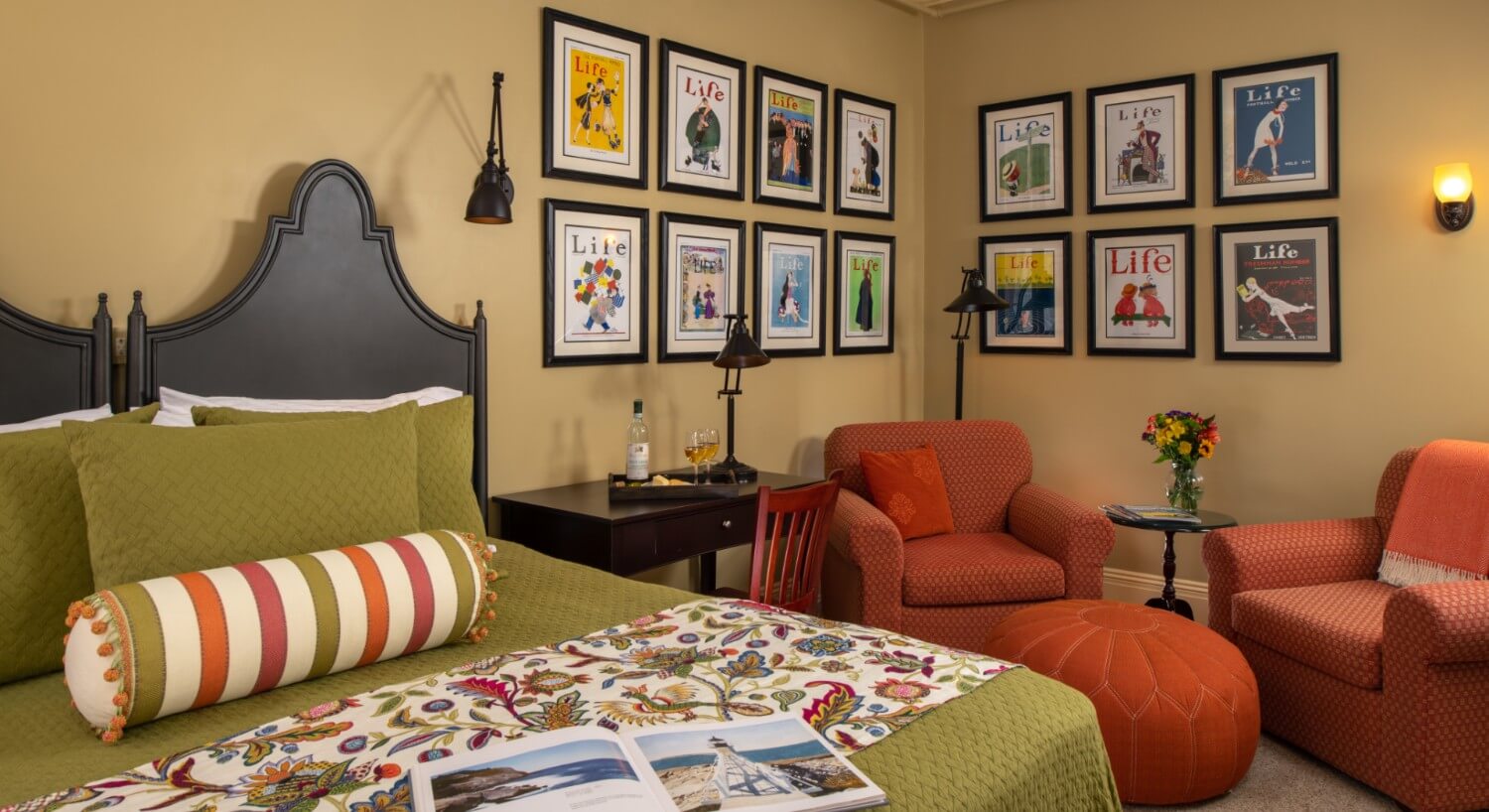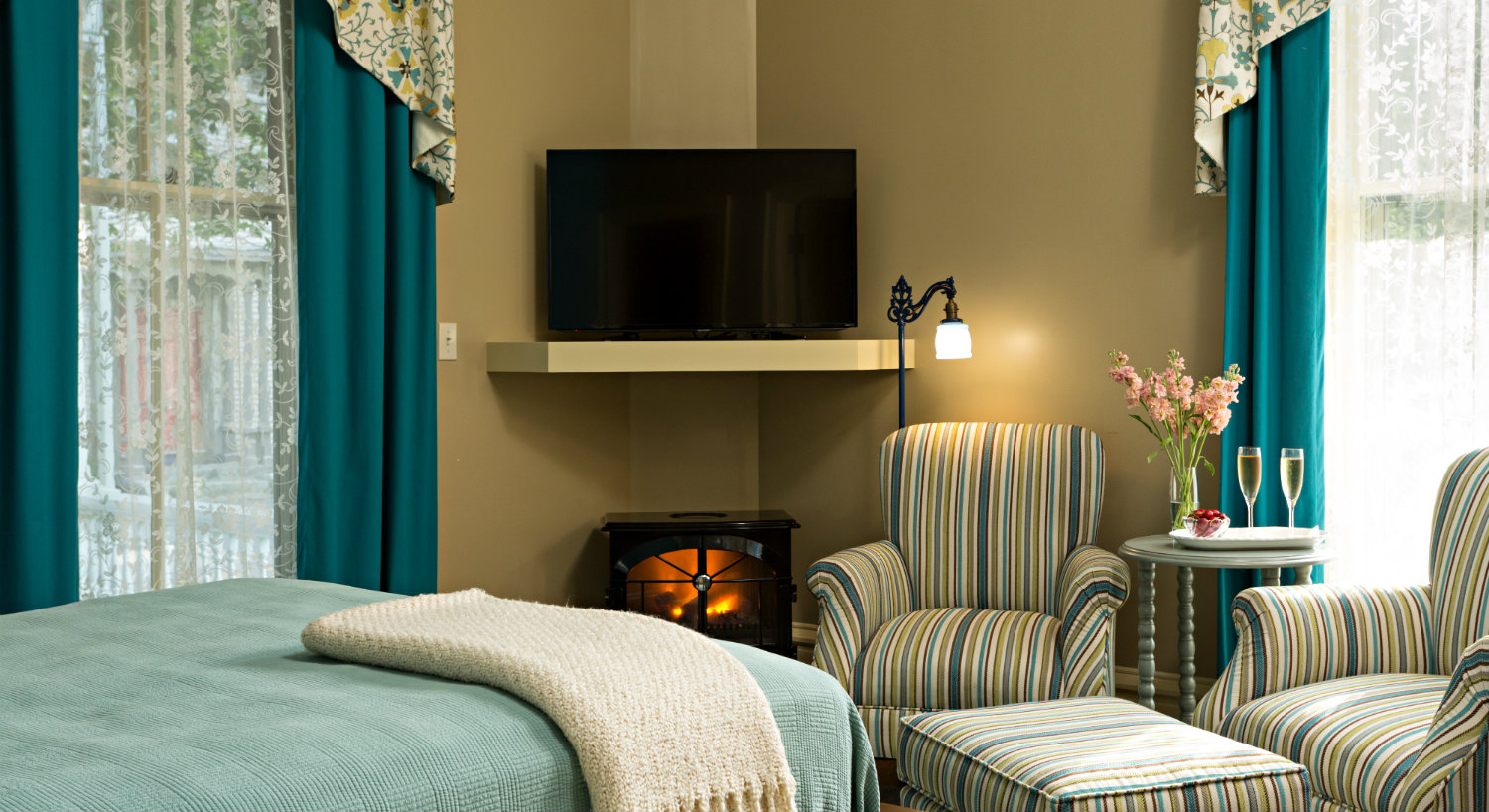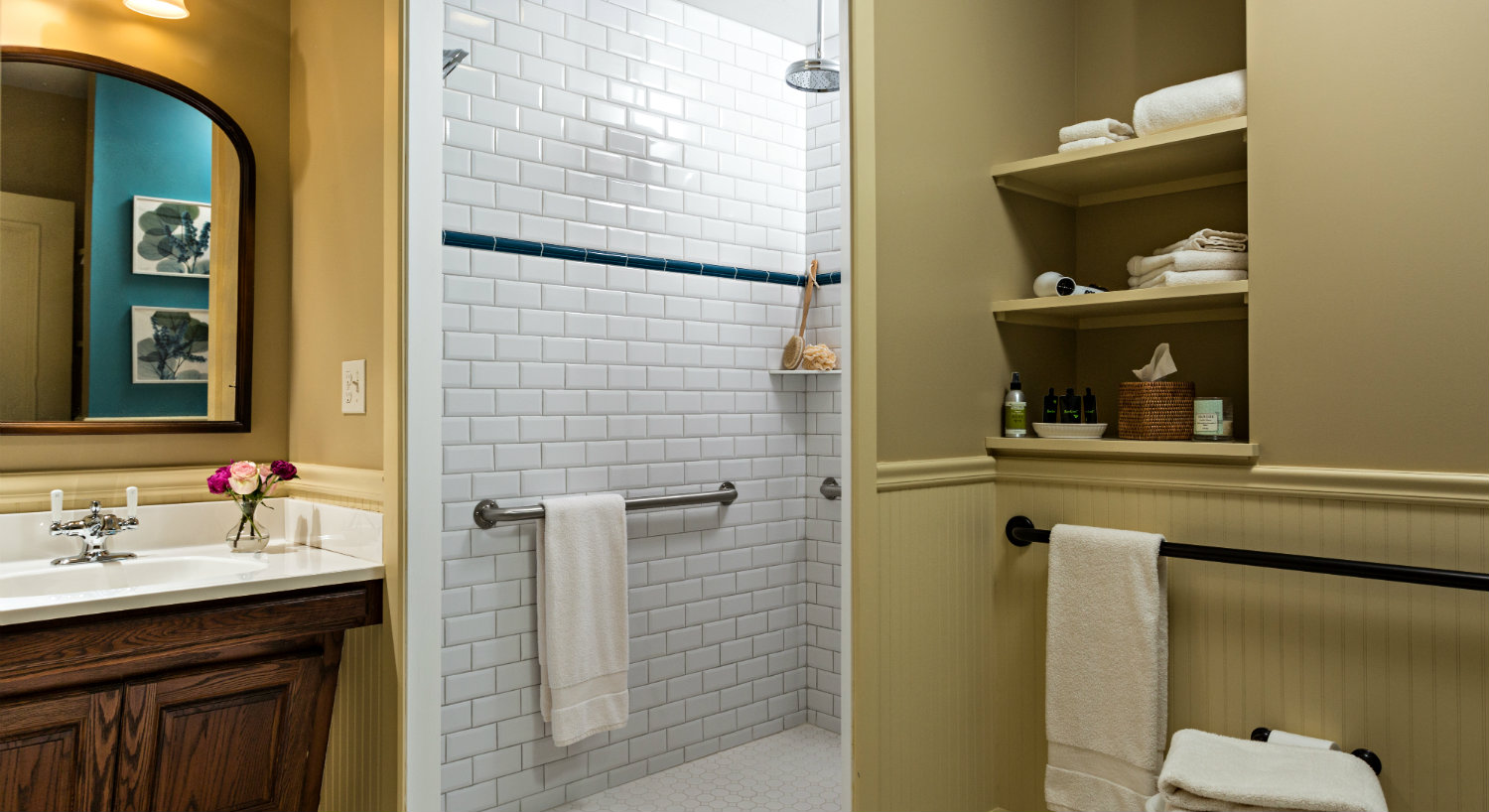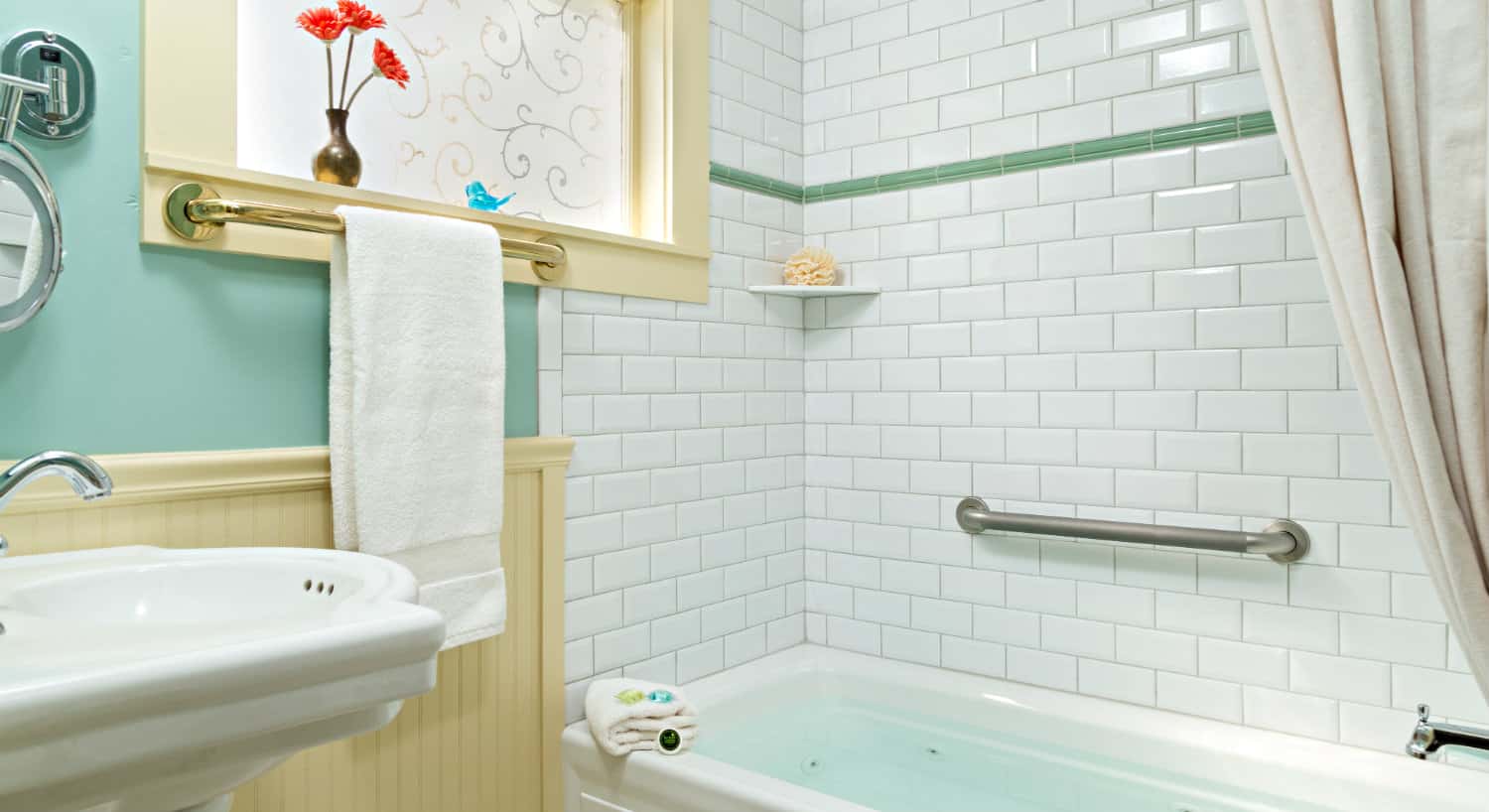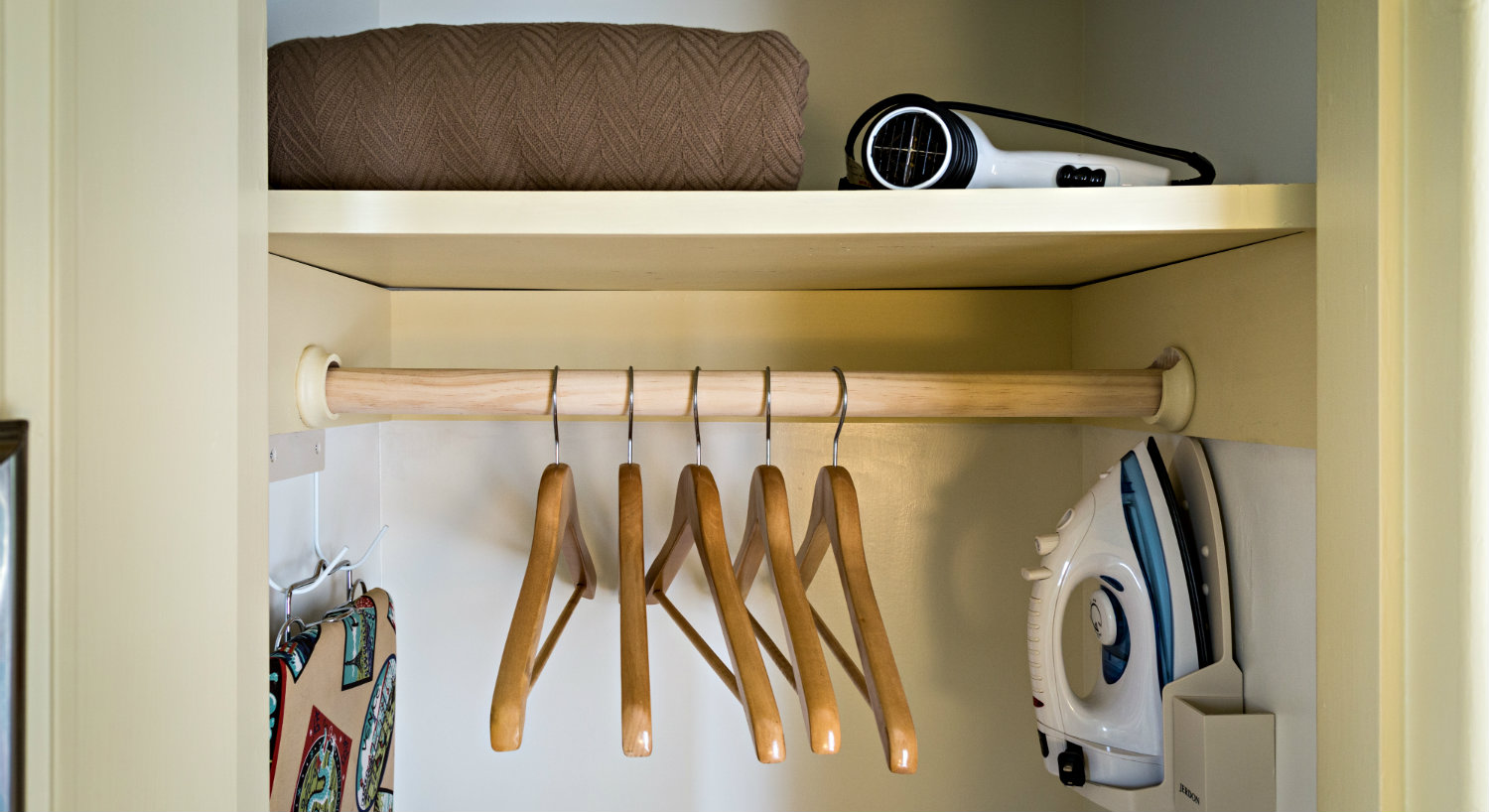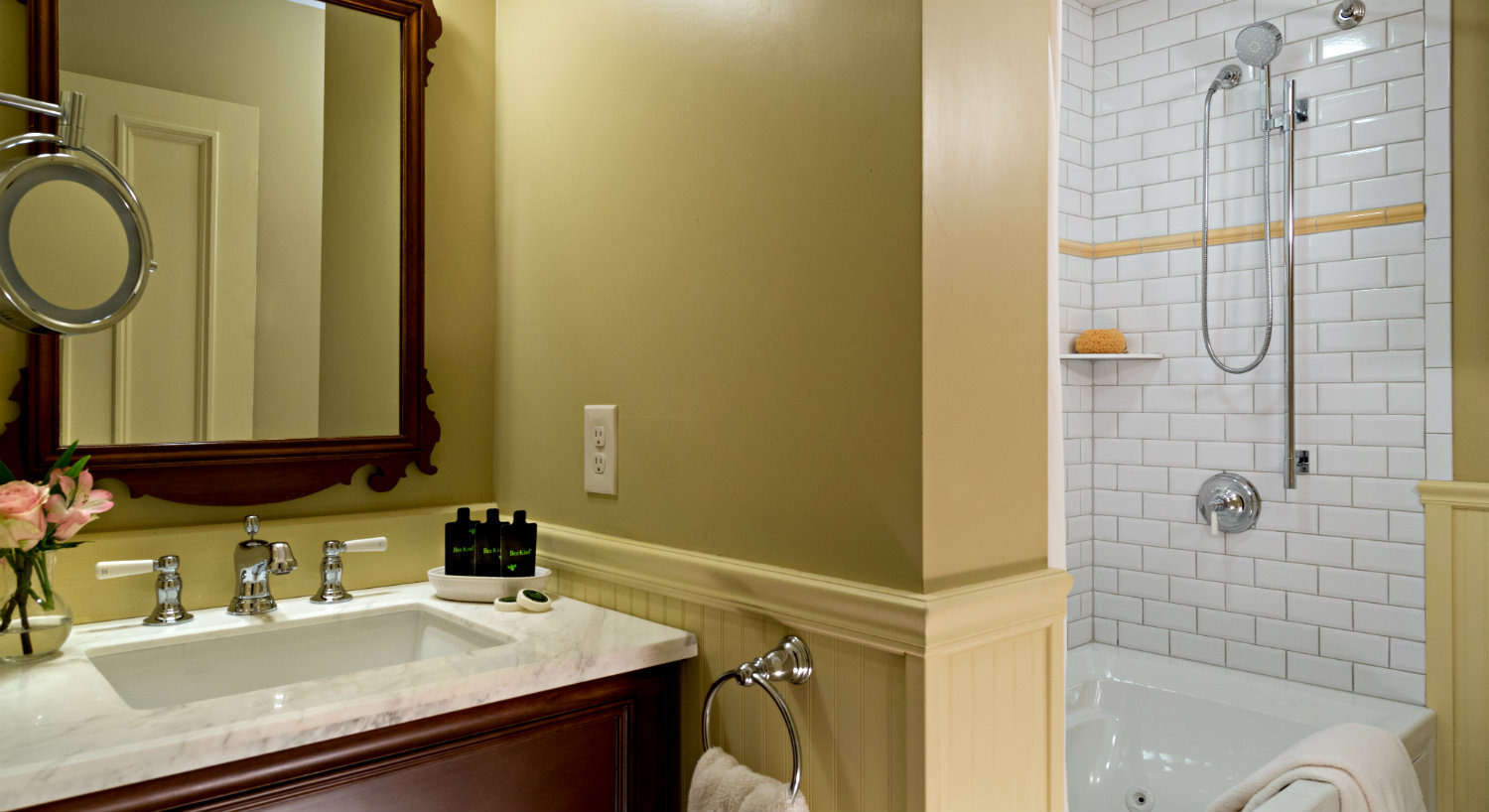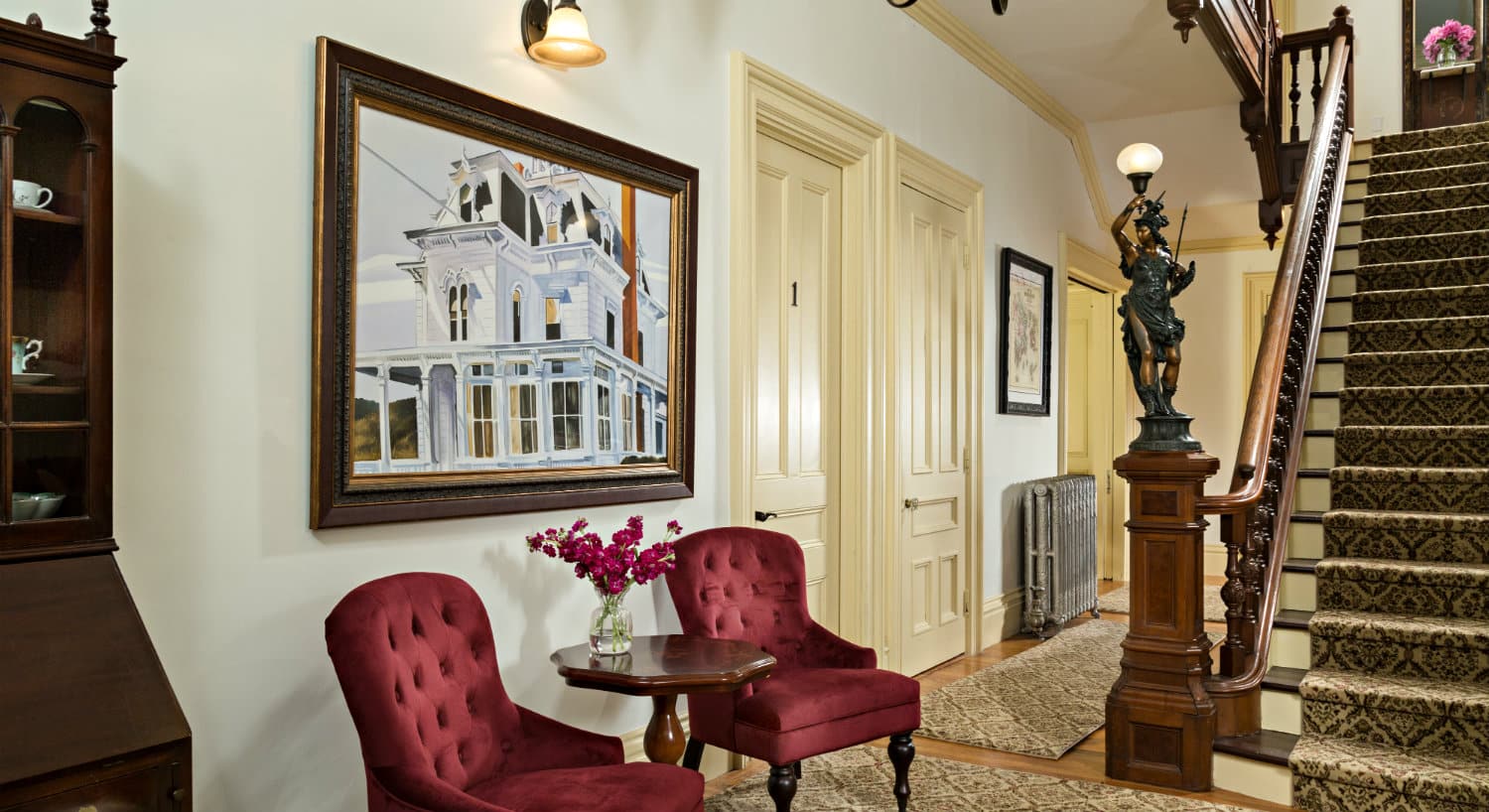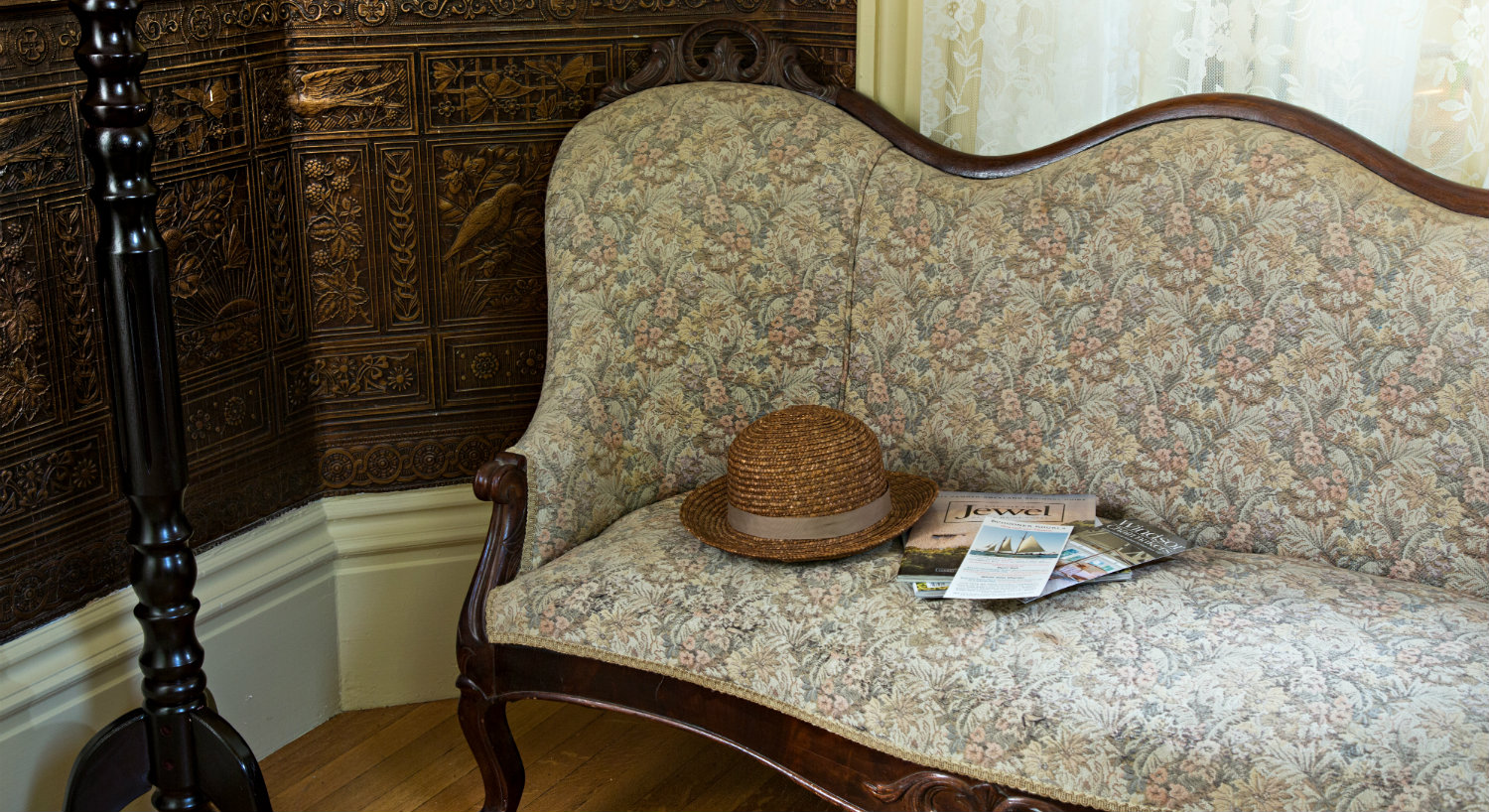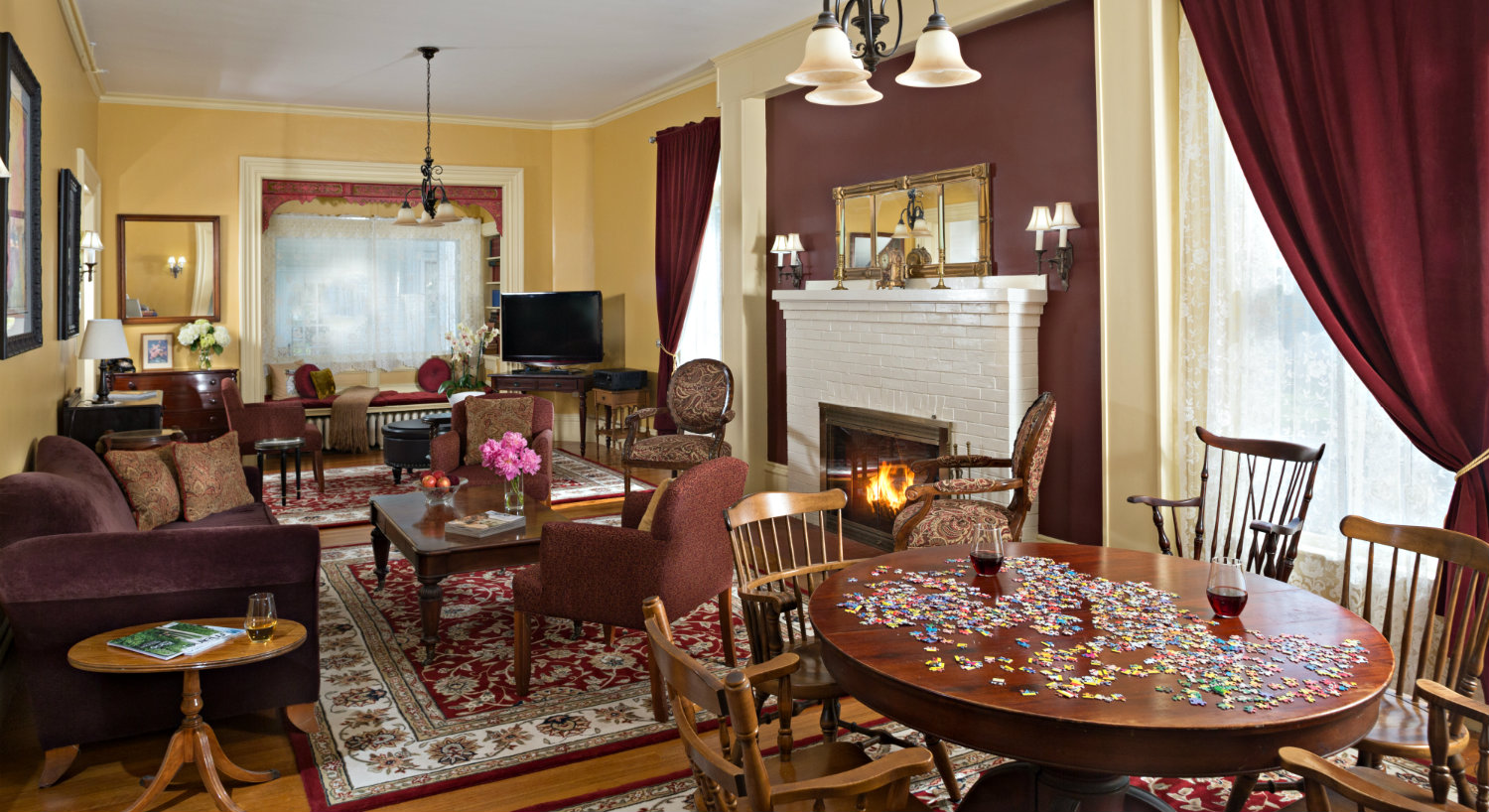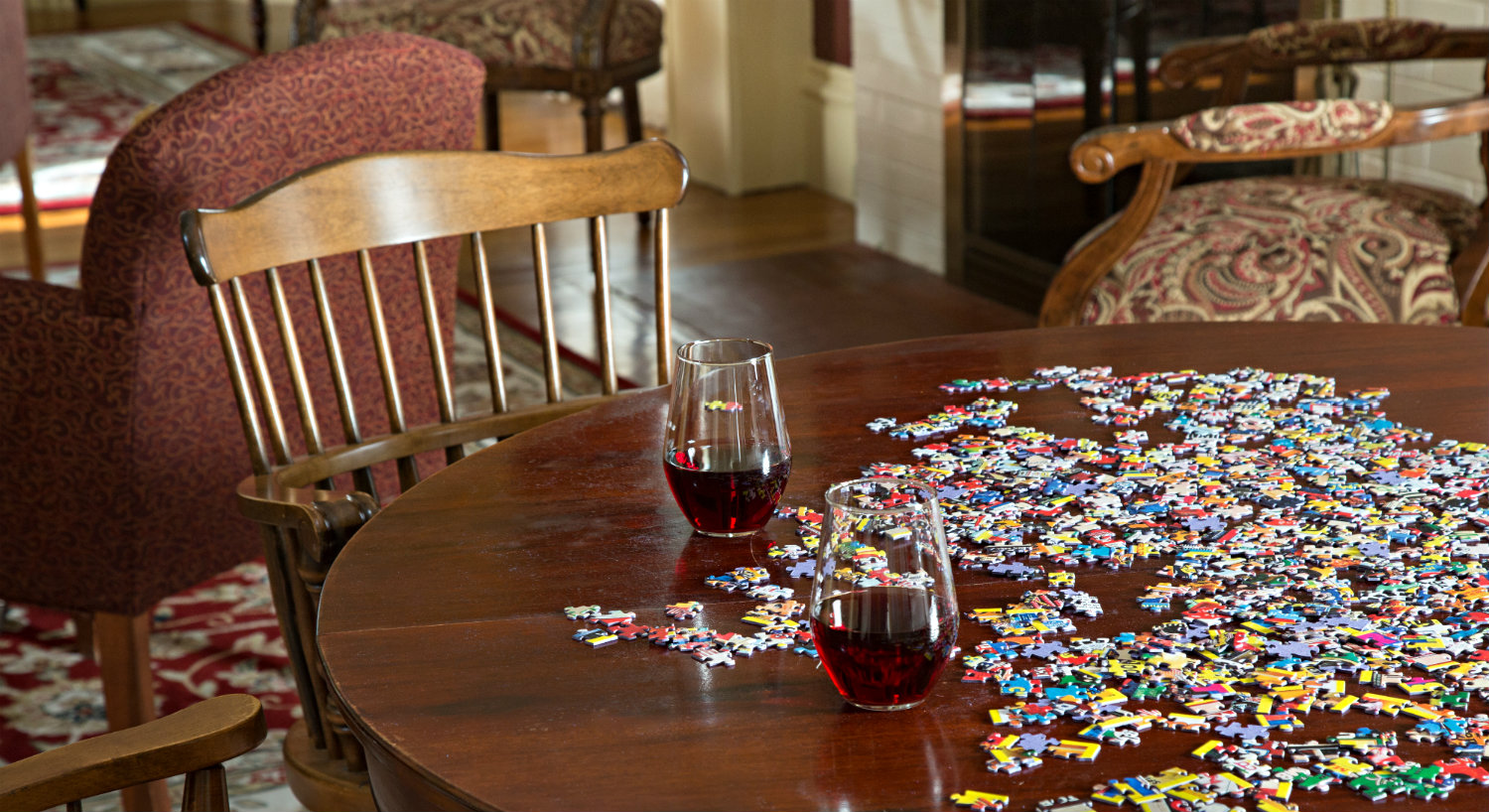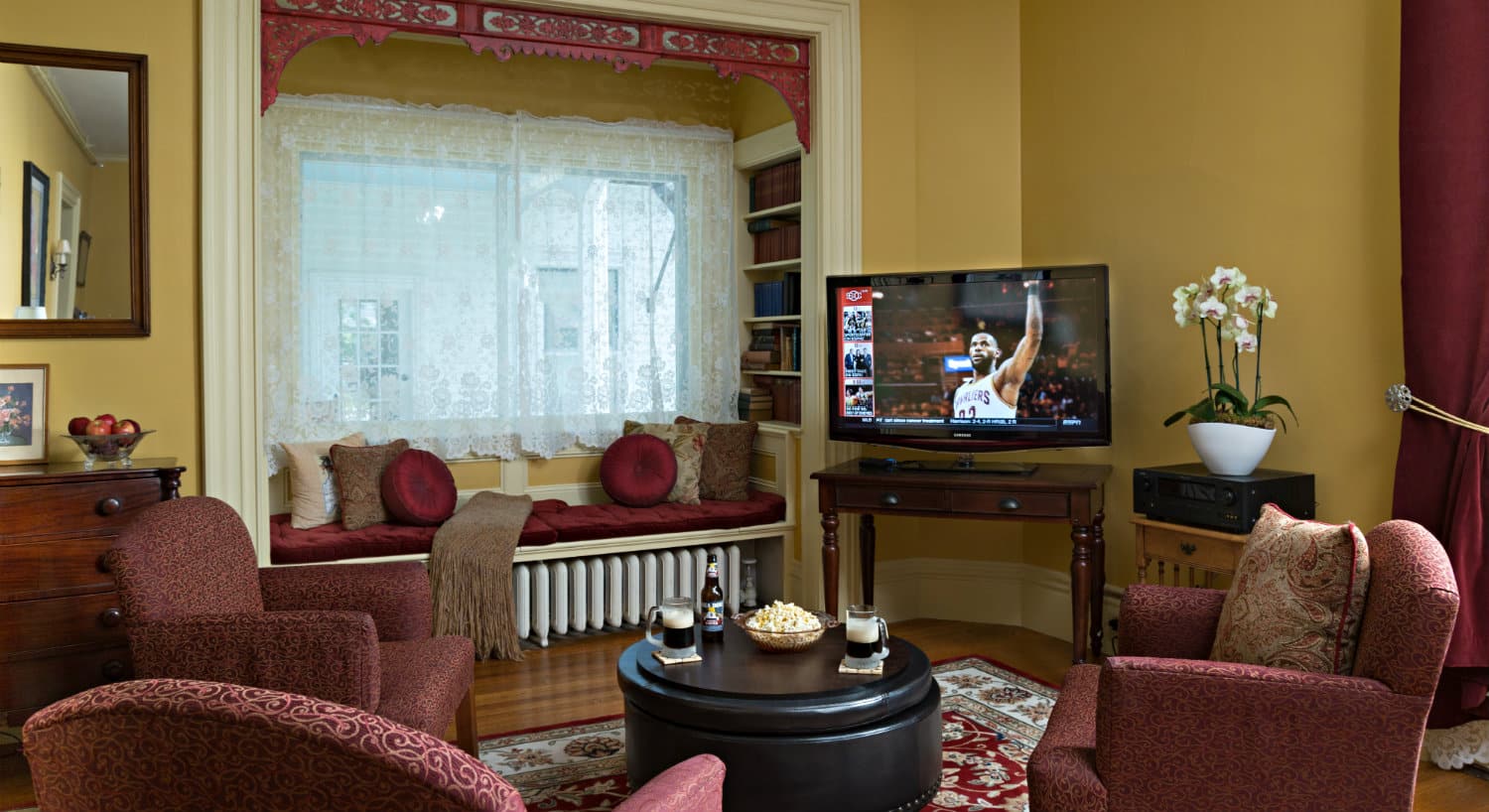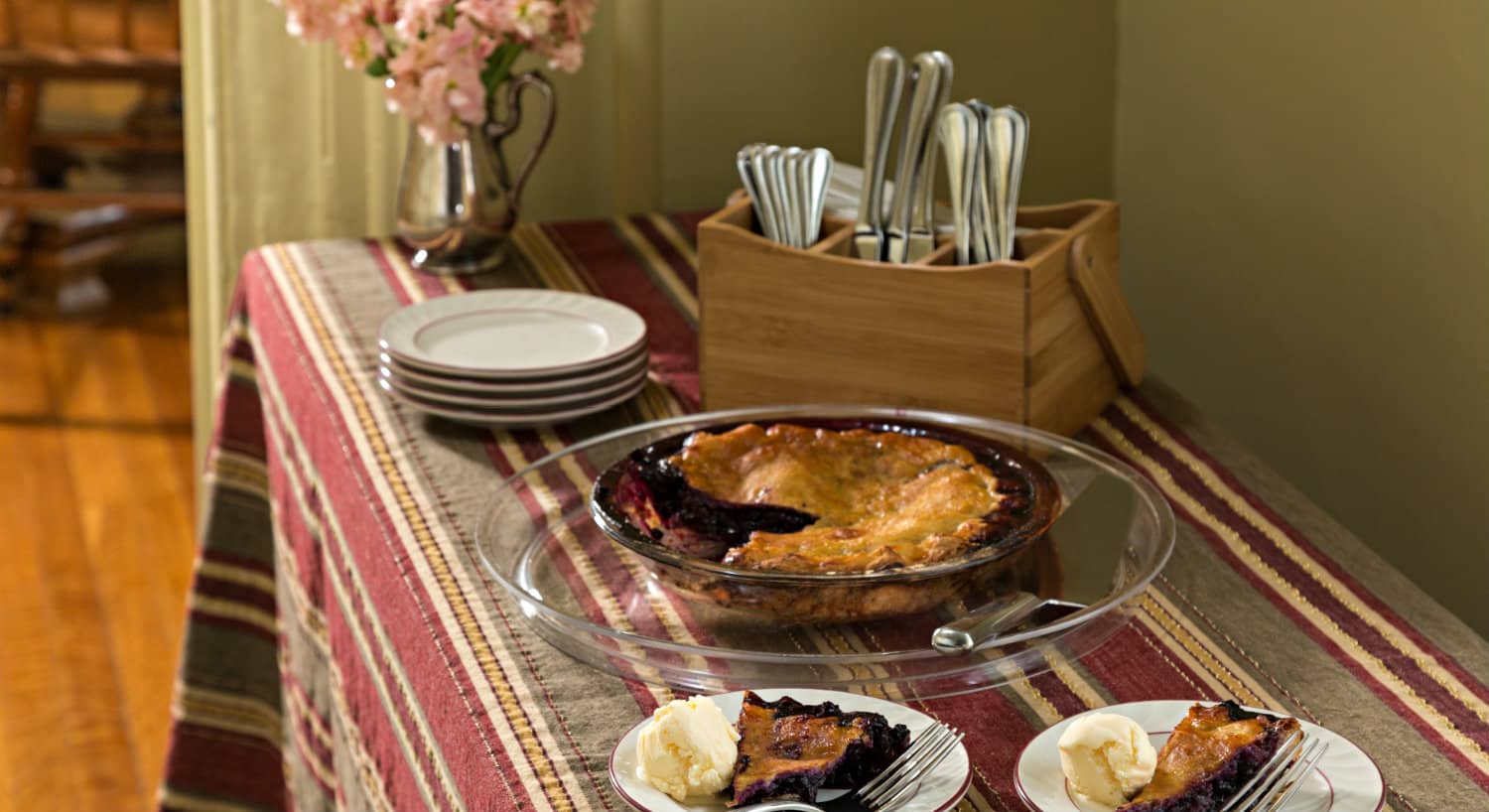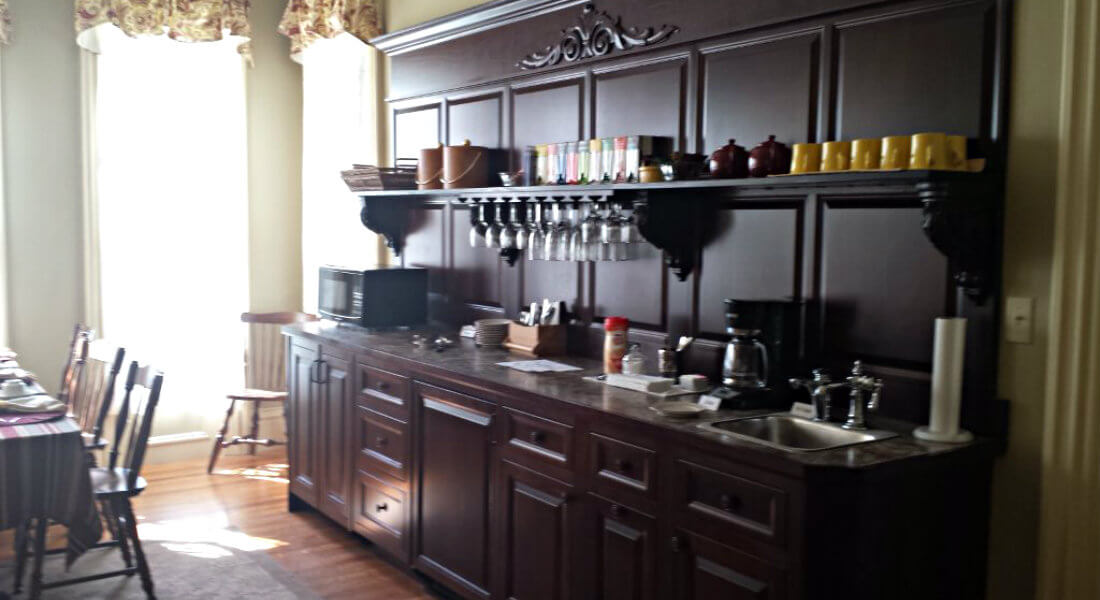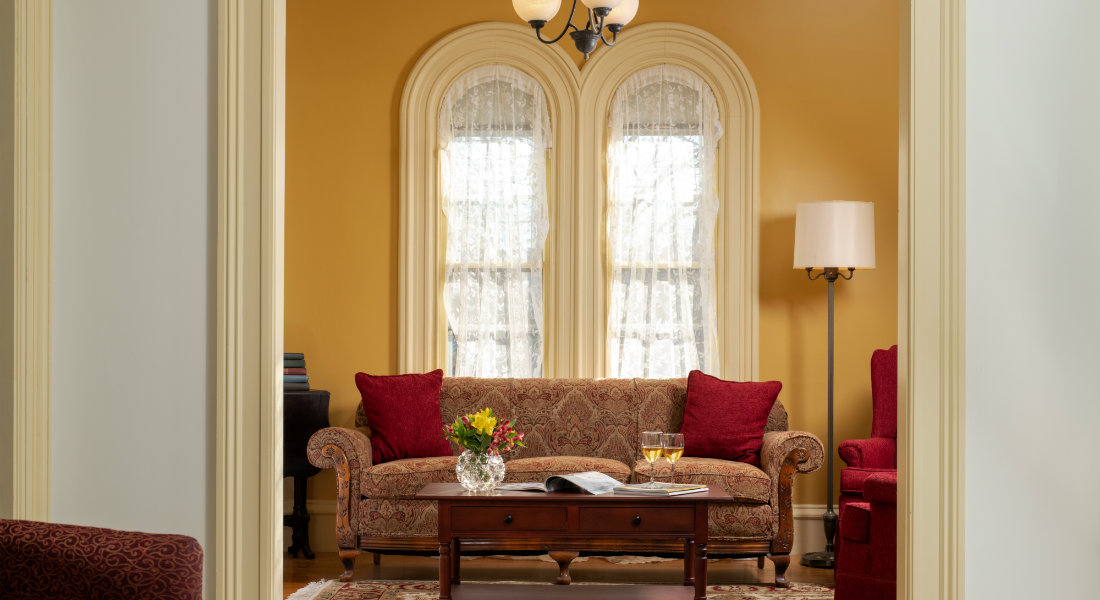 Bedroom with gold walls and a large ornate antique wooden bed made up in green and floral bedding with a seating area.
Serene guest room decorated in shades of aqua including a bed and a seating area with wingback chairs and an ottoman.
Guest room with pale teal walls holds a bed with a floral throw and a white secretary next to a large window.
Bathroom with while tiled shower and a wooden vanity with a mirror and built-in storage.
Bathroom with cream chair rail, aqua walls and a shower-tub combo with white subway tile.
An open closet which holds wooden hangers, and iron and ironing board and extra blankets.
Elegant guest room with beige walls, red curtains and a large bed alongside two blue chairs.
Bathroom with cream chair rail and beige walls, wooden vanity and white tiled tub-shower combo.
Foyer area with two ruby velvet chairs and a tall staircase rising to the second floor.
Corner detail of a parlor area with an antique sofa in cream and a window with lace curtains.
Public area with seating in front of fireplace and a table and chairs for games and puzzles.
A puzzle is laid out on a wooden table with two stemless wine glasses.
A TV in the corner of a parlor with rose colored chairs surrounded for viewing.
A table with a striped cloth holds a pie along with white plates and cutlery
Large dark mahogany buffet with yellow coffee cups and small appliances
View from the hallway into a room with unique rounded windows and a floral sofa with a table in front.